VERBAL CODES OF WEDDING DRESSES (AESTHETICALLY)
- white variations of colours (cream, ivory etc)
- more modest than most garments
- possibly floor length
- some form of embellishment (ie beading, lace, embroidery)
- luxury (something you spend a lot of money on), fabrics are higher class
- symbolic tradition
- element of expression with woman who wears it- carefully articulated, "brides get judged on that day"
- want to be timeless- nothing too trendy!
(Interview with Sharlee, Sophie and Emily)
COULD these technically be wedding dresses?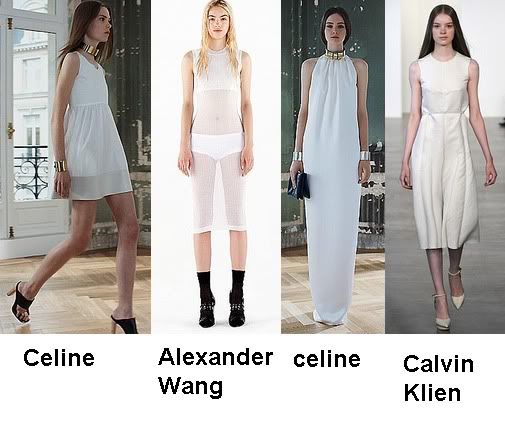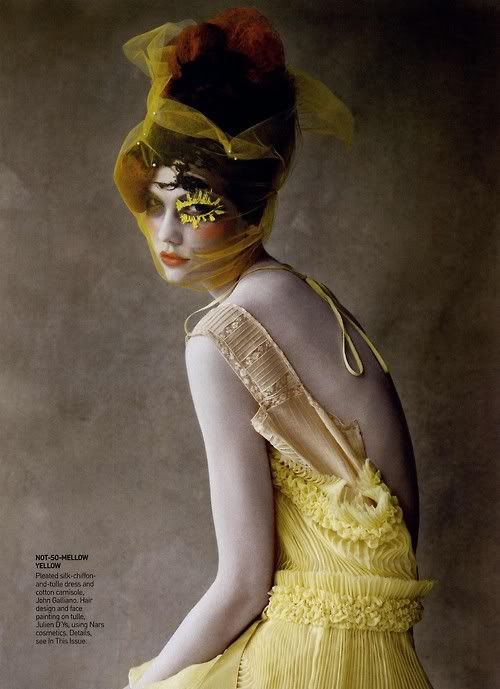 Is Bjork wearing this Alexander McQueen dress as a wedding gown? It is using bridal codes but also laces together with pearl hooks into the skin, intense piercings, and the bodice is wrapped necklaces....
for her video: pegan poetry
These are some images of wedding dresses that are aesthetically accurate to the codes of today in terms of bridal attire. Decorative techniques are difficult to find images of so I have researched haute couture techniques in my 2D folio and am referencing those in my prototypes so far, these are images of inspiration particularly for my third wedding dress as I am going to use a collaging technique to come up with the silhouette and pattern pieces simular to that used by modern artists such as cubists and futurists.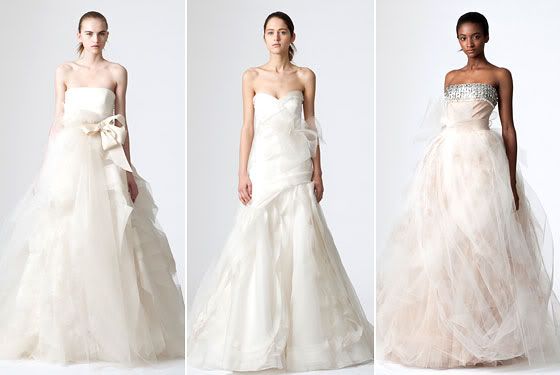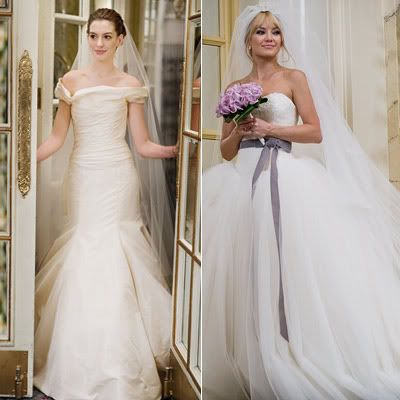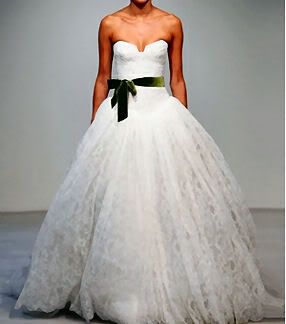 A more deconstructed/less traditional shape:
Excess useage of tulle is very interesting: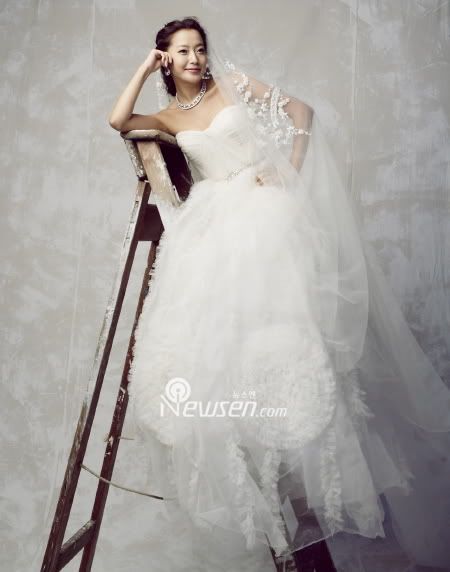 Details: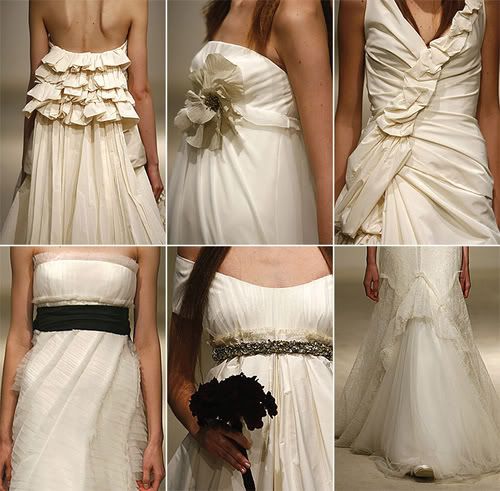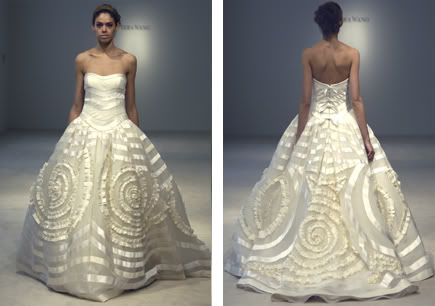 All dresses by Vera Wang